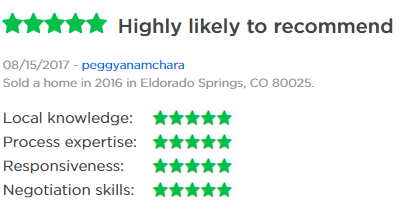 Ron and Matt personally took on a project with a property owned by our non profit organization. It was a complicated sale and they stuck with it until complete with NO charge to the organization. -peggyanamchara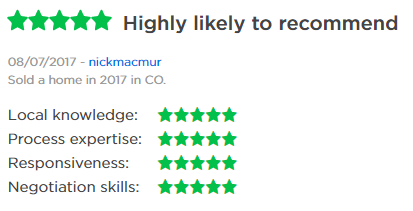 I have nothing but positive things to say about my experience with Ron and Matt. They were professional, warm, and extremely helpful. I would work with them again in a heartbeat. -nickmacmur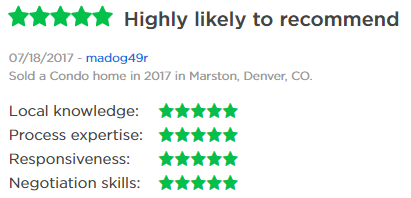 Ron has now sold three homes for us. Each was done quickly and professionally and at a significant cost savings over the typical full price realtor. Most recently, Ron went the extra mile to take care of details involving selling a home remotely as we no longer live in the Denver area. We highly recommend Ron and Matt! -madog49r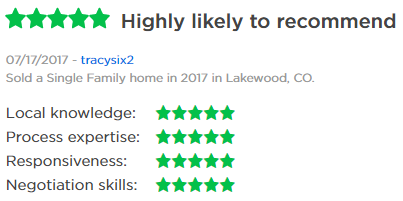 We very much enjoyed working with Ron and would highly recommend him to anyone. He was sensitive to our wishes and was very understanding about the stress that comes with negotiating/selling a home. -tracysix2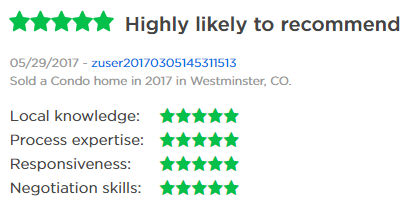 I've worked with Darling Assist2Sell several times, both buying and selling, and have always been very pleased with the results. They are fair, honest, knowledgeable and very experienced, and can work through very difficult and challenging situations with success. I highly recommend working with them. -zuser20170305145311513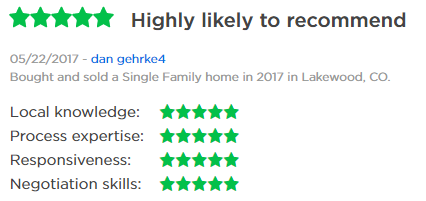 Ron and Matt Darling provided an excellent experience. They sold our house and found us a new one in a very short time. They pay close attention to detail and are very responsive. They provided a no pressure environment and had a calm and efficient response to crisis. We will definitely be using them in the future and recommending them to anyone looking to buy or sell a home. They were thousands of dollars cheaper and more effective compared to other agents. -dan gehrke4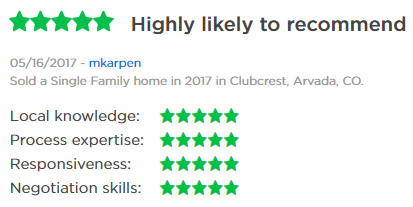 Ron had a very professional attitude and was very prompt and knowledgeable on the entire procedure. The house was only on the market for 4-5 days and sold to a well prepared buyer. I would recommend Ron and his company to anyone who needs to buy or sell Real Estate and requires the appropriate guidance that only a well qualified Realtor can give! -mkarpen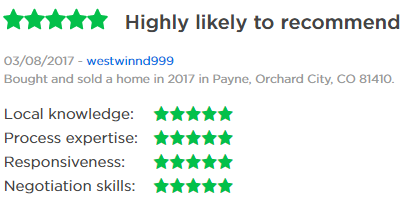 Ron and Matt stood by us through a very lengthy and difficult sale. We are extremely grateful for their expertise and professionalism in helping us achieve a successful closing! Thank You! -westwinnd999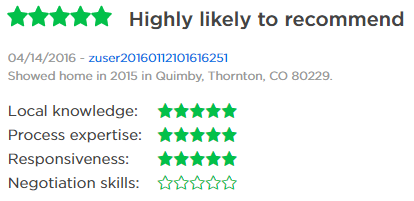 Ron truly helped us get through a difficult time. We wanted to buy a house but due to unforeseen problems had to put our plans on hold. He was understanding and encouraging. Can't wait to work with him again. -zuser20160112101616251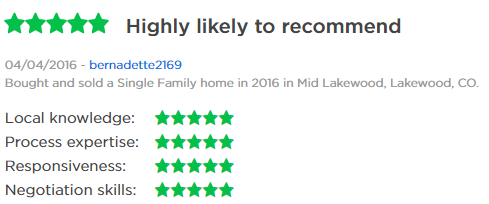 Ron did such an amazing job helping us purchase our current home, that we used him to help us sell our rental property. He is very knowledgeable, professional and sincere. Our first choice as a realtor. -bernadette2169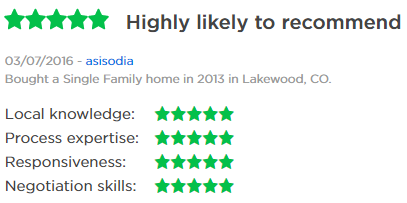 We met Ron while visiting an open house. We started talking and asking him a lot of questions about the market, area we were looking to buy house and different loan options. He is very experienced and kindly answered all our questions. We had some strict criteria for our house selection but he was patient thru out the process as we visited so many homes. When we finally found the right home, he helped us in negotiation and finally closing on time. He showed understanding and guided us in all aspects of home buying. We are grateful for his help and would highly recommend him to anybody looking to buy or sell house.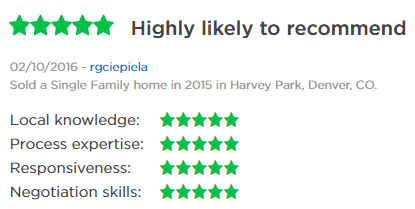 Ron was very helpful in the process of selling our investment property! He kept us informed throughout the transaction and although there were several changes of the closing date due to the buyers loan Ron made sure we were made aware of all of the reasons so there was no guessing on our part. Very helpful, knowledgeable and courteous, I would highly recommend Ron!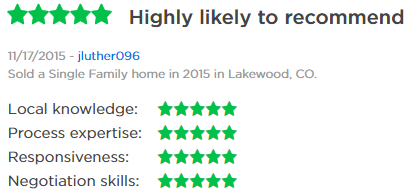 My wife, Bette and I were extremely satisfied with Ron Darling's handling of the sale of our home. We would recommend Ron to anyone who is thinking of selling their home. Our home was placed on the market on a Friday, and we had an offer for the asking price the next Tuesday. Ron's approach to selling our home saved us many dollars in commission fees, and resulted in a quick sale of our home. Ron was always timely in responding to any questions we had, he also made sure the transaction was closed on time. Again, we would recommend Ron Darling to anyone looking to sell their home in the Lakewood, Colorado area.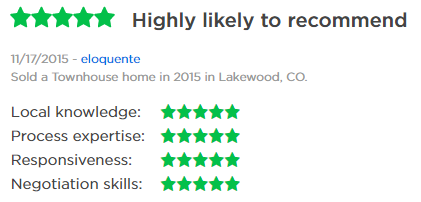 Ron has masterfully helped us sell three houses over that past four years. If we had any more to sell, I would use him every time. He is caring, thoughtful, and knows his stuff. This last sale was a doozy. The first offer we accepted ended up not going through the day before closing, but through the entire process Ron kept his cool with some very difficult buyers and their realtor. He is truly a professional in every sense of the word.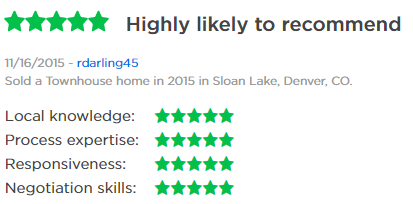 I told Ron he was a blessing. After difficulties and no success with a different well known real estate brokerage, I was referred to Ron. He is very professional, helped me over many hurdles during the sale, got me a buyer in record time. He is responsive and extremely knowledgeable about the multitude details of real estate transactions. I recommend him highly! Jim Wakefield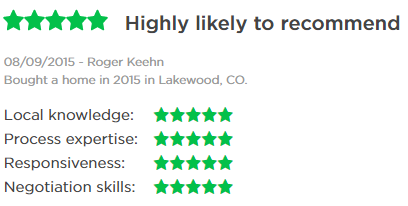 Giving all 5 star ratings may seem meaningless or unreal but I have pondered this and would be less than honest if I rated Ron otherwise. The most important category is Honesty & Integrity and if there were a 6th star available he would earn it. Trusting your broker is key and if you have doubts about him or her pursuing your best interests at all times, none of the other categories matter.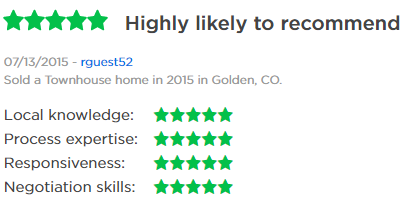 I was so glad to find Ron Darling to sell my townhome in golden, CO The full service was great and and I could always reach him with request and questions. He was at the closing and was great help. the house sold in two days on MLS and I believe he got me top price. He made sure every offer was well qualified. Velma Guest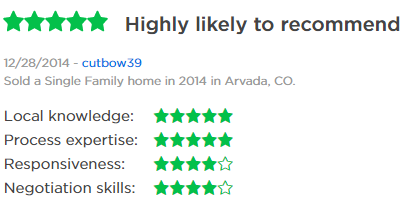 We listed our home in Arvada with Ron. We were in the $500K plus price range which is not the fastest selling price range. We were very satisfied with the volume of traffic we received and ended up with two contracts on our home - an active contract and a back up should the first contract no go through. We recommend Ron to anyone looking to list their home.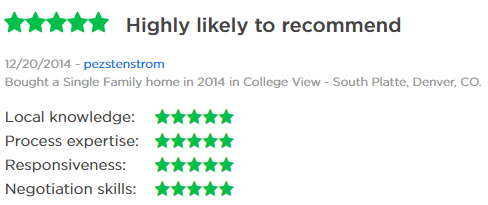 Ron was very helpful, friendly and patient. Despite many setbacks along the way he found me a great property, negotiated a fair price and walked me through the obstacle course of buying it. Highest recommendation!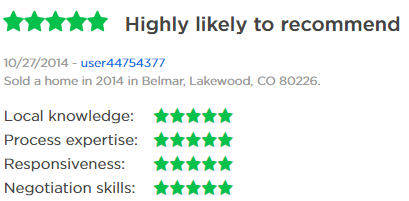 I have completed 4 real estate deals (buy/sell) with Ron over the last 13 years or so. On all occasions they were smooth and worry free. Even when inspection questions and issues arose he always had, or was able to find, answers to solve the situations. Closings are on time and smooth in all my experiences. I have recommended Ron to several of my friends, and they have had good experiences as well. I will definitely use Ron again when it is time for my next real estate transaction.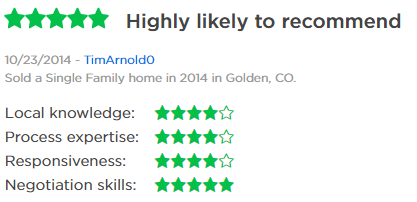 Ron did us a great job. Our property has some geotechnical issues that made the sale not go so smoothly. Ron gave us great advise, kept the people coming through the door, and was there when we needed him. I would recommend him to anyone.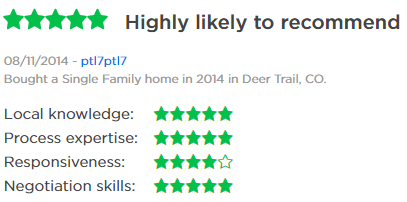 We were impressed with the way Ron Darling worked with our son and his wife when they bought their first home 5 years ago so when they suggested we use him when we were looking for a house we called him right away. It was a very comfortable experience and went very smooth thanks to him. At the day of closing there were issues that came up that the title company representative and the other real estate agent didn't know what to do but ron explained it to them and we were able to complete the closing . He is professional and has good communication skills.